Can we be blunt? Because sometimes we may have to be. Shying away from hard truths is not our style. Bringing a candid pragmatism to any problem is. Sometimes we may have to tell you what's needed, not what you want to hear. We believe you'll thank us in the end.
Our no-nonsense attitude is just one of the reasons to work with us. Here are some more.
Experienced.
Our people are not just career consultants. They have held senior roles in global firms and understand your markets, your business and the challenges you face.
Focus on Outcomes.
We complete every project with speed, agility and a superior return on investment.
Challenge the Status Quo.
We enjoy being different and won't shy away from hard truths. Our innovative, hands-on, 
no-nonsense approach delivers exceptional results for our clients.
Global Reach.
With core operations in the UK and the US, and an international footprint on four of the seven continents around the world, we put the right people on each job to deliver complex, global projects.
Financial Services Specialists.
We bring deep expertise and wide experience across the banking, wealth management and insurance sectors.
Independently Minded.
We bring integrity and honesty to the way we work. Our forward thinking approach allows us to tailor our services to accurately meet our clients' needs.
Certified.
We are qualified under the internationally recognised BSI ISO9001 Quality Management certification.
The FSQS accreditation mark is a standard valued by some of the largest purchasers in the financial industry.
Our Awards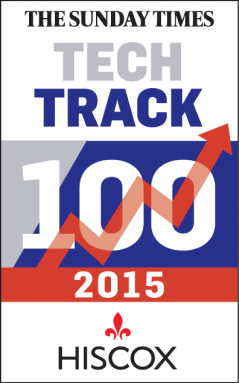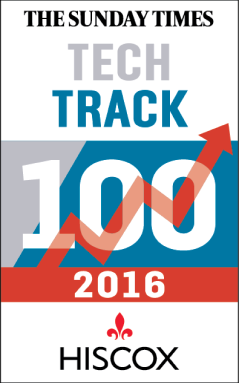 A declaration of our values
At TORI Global we believe that delivering success for customers relies on successful partnerships, and that successful partnerships are founded on the values of Trust, Openness, Respect and Integrity. Which is why we named the company after them!
These values are what TORI stands for – not just in words, but in every aspect of our business.
The purpose of this declaration is to establish an ethos that empowers each of us to perform to the best of our abilities, for the benefit of our clients and for ourselves.
That's why we ask each member of the TORI team – directors, employees and associates – to sign up to these values, and uphold them in their working practice every single day.
Trust is both a cause and an effect of positive behaviour. The trust we instil in colleagues, partners and clients shapes the way we do business. The way we do business instils trust in us.

We will earn trust by continually meeting and exceeding the high standards we set ourselves.
We will always be direct and honest when entering into commercial arrangements.
We will each work for the good of the company and only enter arrangements where there is a positive outcome for all parties involved.
We will handle confidential information with complete discretion.
When we make commitments, we will stick to them. When we make promises, we will keep them. If we make mistakes, we will take responsibility for them and go the extra mile to put things right.
We will each strive to be reliable and loyal team players; people our colleagues and clients can depend on.
Our experience is only valuable if we share it. At TORI, we champion honest and open dialogue between colleagues and clients, inspiring a greater sense of pride, responsibility and mutual benefit.

We will share information, experiences and successful strategies throughout the company, so that we can draw on our collective knowledge in the future.
All TORI employees will be kept up to date with business performance, strategies and targets.
Management will maintain an 'open door' policy where employees can ask for advice and support.
Employees will be encouraged to express their views about working at TORI without fear of reprisal.
We will be clear in the way we communicate with colleagues and clients. Whether writing or speaking, we will use everyday language and say what we mean.
We will keep the books and ledgers of the company in an accurate, honest and transparent manner so they can be used to inform future decisions.
A workplace where every individual is respected and valued engenders a workforce that is more confident, collaborative and productive.

We will always treat others with respect, regardless of their background, position or professional opinion.
We will embrace diversity, recognising that different views and experiences strengthen our ability to build effective relationships and meet clients' needs.
We will never knowingly associate ourselves with harassment, discrimination, bullying, workplace violence or other disrespectful or potentially illegal behaviours.
TORI will encourage professional development, training and promotion for all employees.
We will each respect the founding principles, objectives and mission of TORI and endeavour to contribute to its success.
What we do when no-one is looking should be done as if everyone is looking. Integrity underpins our reputation as a quality, independent consultancy.

We will always ensure our primary objective of creating value for everyone is compatible with sound moral and ethical principles.
We will always act in the best interests of our clients, even if that means telling them what we believe is right and not what they want to hear.
We will never put our own or clients' business at risk by making irresponsible, reckless or negligent decisions.
We will reward those who demonstrate thorough preparation, proficiency and professional integrity in all their dealings.
We will only work with suppliers and partners whose business practices respect human dignity, are not knowingly in breach of any law and do not put the company's reputation at risk.
TORI stepped in during a major project and quickly established themselves as practical and useful experts. CEO, Life Insurer.
I must thank you for the work done to date. The programme manager said in the call how impressed he was with the partnership and capability of TORI so thanks. CIO, Global Insurer.
We chose to work with TORI because they demonstrated a real passion and desire to help. CIO, Wholesale Bank.
I got real, actionable insight from TORI. And they helped me deliver. Compliance Lead, National Building Society
TORI are a class act. COO, Wealth Manager.
What impressed me about TORI was the hands-on approach and the fact they put fees at risk. Head of Operations, Retail Bank.
TORI have acted as our technical and programme delivery partner on a large multi-year transformation programme. From day one they embedded themselves as part of our team and have been key to its success. Service Delivery Director, Public Sector.